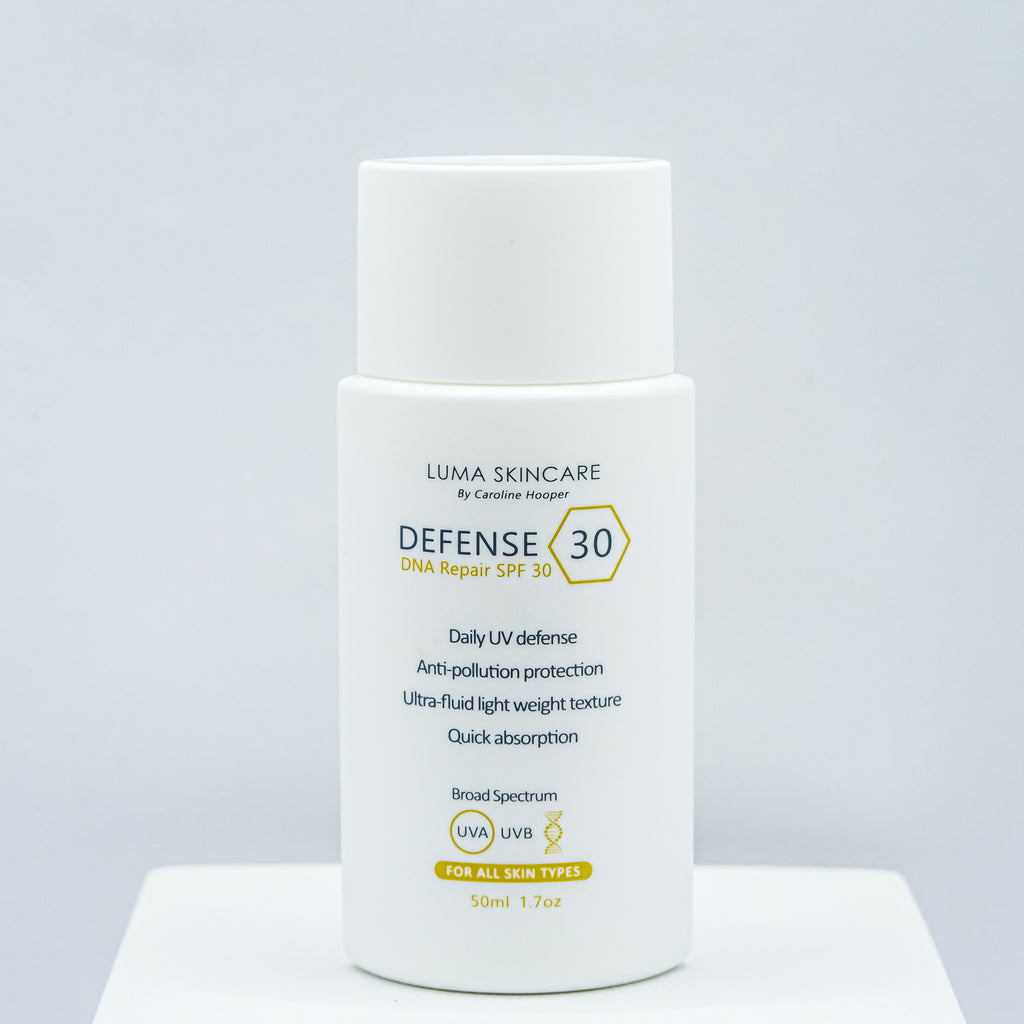 Defend and Nourish Your Skin with Our DNA Repair SPF 30 Moisturizer - Ultimate Protection and Hydration

Introducing our DNA Repair SPF 30 Moisturizer, a powerhouse formula designed to shield and revitalize your skin. This multi-functional moisturizer combines the benefits of DNA repair technology and SPF protection to ensure your skin stays healthy, hydrated, and safeguarded from harmful environmental aggressors.

Formulated with advanced DNA repair enzymes, this moisturizer actively works to repair and renew damaged skin cells, promoting a more youthful appearance. These cutting-edge enzymes aid in repairing UV-induced DNA damage, supporting your skin's natural repair process for enhanced resilience against premature aging.

Infused with broad-spectrum SPF 30, this moisturizer provides effective protection against both UVA and UVB rays, guarding your skin against sun damage and minimizing the risk of photoaging. The lightweight, non-greasy formula ensures all-day hydration without clogging pores, making it ideal for daily use.

Key Benefits of Our DNA Repair SPF 30 Moisturizer:

Supports DNA repair for healthier-looking skin
Protects against UVA and UVB rays with SPF 30
Hydrates and nourishes without feeling heavy
Defends against premature aging and environmental damage
Lightweight formula suitable for daily use
Directions: Daily use. Apply liberally to the face, neck, chest & back of hands 15 minutes prior to exposure. To maintain protection, re-apply every 2 hours & after swimming, sweating or towel drying.
Indications: All skin types - post treatment, unbalanced, dry, dull, dehydrated, aging & sensitive.
Precautions: For external use. If product enters the eyes, rinse well with water. Discontinue use if irritation occurs