What Can An Ice Roller Do For Your Skin?
Jun, 22 , 22
The Gorilla Digital
A new and hot trend in the online market is an ice roller. Most people already use a ton of products and gadgets on their face and body, starting with derma rollers and blades. 
But ice rollers are not as fancy as its counterparts, and are also much easier to use and store.
Every dermatologist will recommend icing your face with a cube at least once after you wake up. The reason for this is because ice helps cool down the skin, decreasing puffiness and also making you look more awake and fresh. 
A nice addition to that is an ice roller, which is basically an easier way to store the product and directly apply it to your face. Gone are the days you'd have to hold your ice cube with a tissue or handkerchief! 
Now, you get to carry this portable ice roller, that lets you clean it whenever you want to. 
The Many Benefits Of Ice Rollers
Ice rollers come in many different shapes and sizes, however, the most common are those that come with a long stick and a barrel on the top. 
All you need to do is store the ice roller in the deep freezer, and let it cool down for as long as you want/need. After that, you can enjoy the benefits of it. What are they? Well, here you go! 
They Help Reduce Puffiness
As mentioned earlier, ice is a great way to cool down the face and reduce puffiness. The sudden coolness to the face awakens it, allowing it to slowly regain its youthfulness and also vigor. 
You can use ice rollers around your eyes (not over it), your cheeks and even on your neck. 
They Minimize Redness
Ice rollers can be used to tackle redness on the face, or any other area on your body. Similar to icing on bruises, ice rollers provide the same benefits and end results. 
Apply an ice roller on the area of redness, and watch it soothe down slowly over time. 
Ice Rollers Can Tighten The Skin 
Ice is a great way to tighten the skin, as the coldness of ice rollers can help the pores close down. 
The best way to use an ice roller for this purpose is to first steam your face, and let the pores open up. Afterwards, use an ice roller all over your face and enjoy the tightness and youthfulness it offers! 
Increases Blood Circulation 
Another benefit ice rollers offer is by increasing healthy blood circulation in and around the face. If your skin feels a little tired lately, or looks a bit dull after a long day, try ice rolling it. 
Increased blood circulation can also help improve your mood and let your skin breathe properly. As a result, your face will look brighter and also much more youthful. 
How Can Ice Rollers Be Cleaned?
The best part about an ice roller is that it can be cleaned very easily, and stored away almost anywhere too. 
To clean your ice roller, use mild soap and lukewarm water to rinse the handle and the barrel. However, note that the maintenance instruction can be quite different, depending on the product and its manufacturer. 
Read what the description says, or ask the customer service center of the product's brand on how to clean that specific product. 
Our Ice Rollers Can Give You Back Your Healthy Skin 
At Image Ads, we take pride in offering some of the best and notable ice rollers for consumers. Our products are backed with warranty policies, and we take responsibility in clearing out issues if you contact customer service. 
Visit our website to browse through all of our displayed skincare products and gadgets! 
Kathy Gibson
Head of Director, SEO
Custom Menu
Recent Post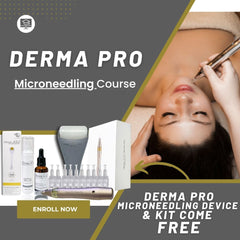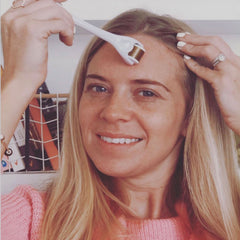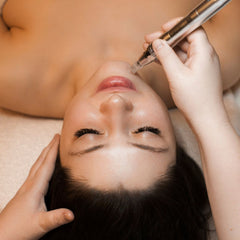 Archive
February 2023
June 2022
May 2022
March 2022
February 2022
January 2022
November 2021
July 2021
December 2020
September 2020
August 2020