Microneedling Course : What To Look For
Microneedling Course:
A Comprehensive Guide To Choosing The Right One For You.
Microneedling has been a revolutionary technique in the cosmetic industry, and its popularity is only increasing. If you want to become a professional microneedling practitioner, then you need to enroll in a high-quality microneedling course. But, with so many options available, choosing the right course can be a daunting task.

In this article, we will guide you through the essential elements of a successful microneedling course and help you make an informed decision.
Understanding The Benefits Of Enrolling In A Microneedling Course

Microneedling has a plethora of benefits that make it an excellent cosmetic treatment option for various skin concerns. By enrolling in a microneedling course you can
 A

ttract new business and increase revenue for your business.
By understanding the science behind the procedure, you will be able to create personalized treatment plans for your clients and achieve optimal results.
The procedure is safe, minimally invasive, and has minimal recovery time, making it an attractive option for clients looking for a quick and easy way to improve the appearance of their skin.
As the demand for microneedling increases, getting trained and offering it in your business could set you apart from others, making you a go-to for the treatment in your area.
Microneedling can improve a wide range of skin concerns
The procedure can be performed on most areas of the body, including face, neck, décolletage, and hands, which can increase the range of services you can offer to your clients.
The procedure has a relatively low cost of entry, making it an affordable addition to your business.
Choosing The Right Microneedling Course: What To Look For
When choosing a microneedling course, it is crucial to ensure that it is taught by experienced practitioners. Here are some key factors to consider when selecting a microneedling course:
Ensure that the course is by a reputable organization with trained

practitioners.

Course Content: Make sure that the course covers the latest techniques and practices in microneedling.
Experienced Instructors: Look for a course taught by experienced and knowledgeable practitioners who can provide hands-on training and guidance.
Certification: Make sure that the course provides certification upon completion, which will help you establish your credibility as a professional practitioner.
The Anatomy Of A Successful Microneedling Course
A successful microneedling course should consist of several key elements that will help you develop the necessary skills and knowledge to become a professional practitioner. These elements include:
Hands-On Training: The course should provide hands-on training and opportunities to practice on real clients/models under the supervision of experienced instructors.
Theory and Technique: The course should cover both the theoretical and practical aspects of microneedling, including the anatomy of the skin, different types of microneedling devices, and the proper techniques for performing the treatment.
Safety and Sanitation: The course should emphasize the importance of safety and sanitation and provide training on how to maintain a clean and safe working environment.
Business Development: The company you enrolled with for your training should provide on going support and help whenever needed, no matter how long after you completed the training with them. 
Did you know that Image A.D.S offer and operate both a class room style training or online training for clients who can't make it up to Dublin. Learn More BY CLICK HERE
Being trained in microneedling is an excellent opportunity to enhance your skills as a skincare professional and offer a cutting-edge treatment to your clients. With comprehensive training and hands-on experience, you will be equipped to provide safe and effective micro-needling treatments.
To learn more on the Image A.D.S Microneedling Course please CLICK HERE or to inquire about our next available dates for our 1 day intensive microneedling course CLICK HERE
Kathy Gibson
Head of Director, SEO
Custom Menu
Recent Post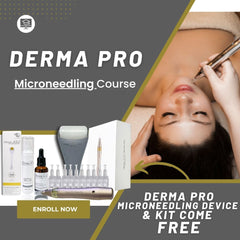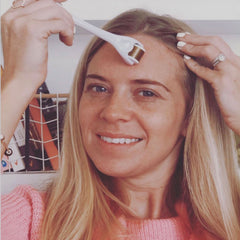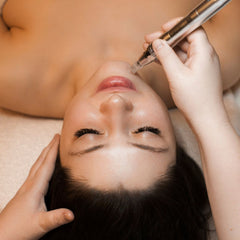 Archive
February 2023
June 2022
May 2022
March 2022
February 2022
January 2022
November 2021
July 2021
December 2020
September 2020
August 2020