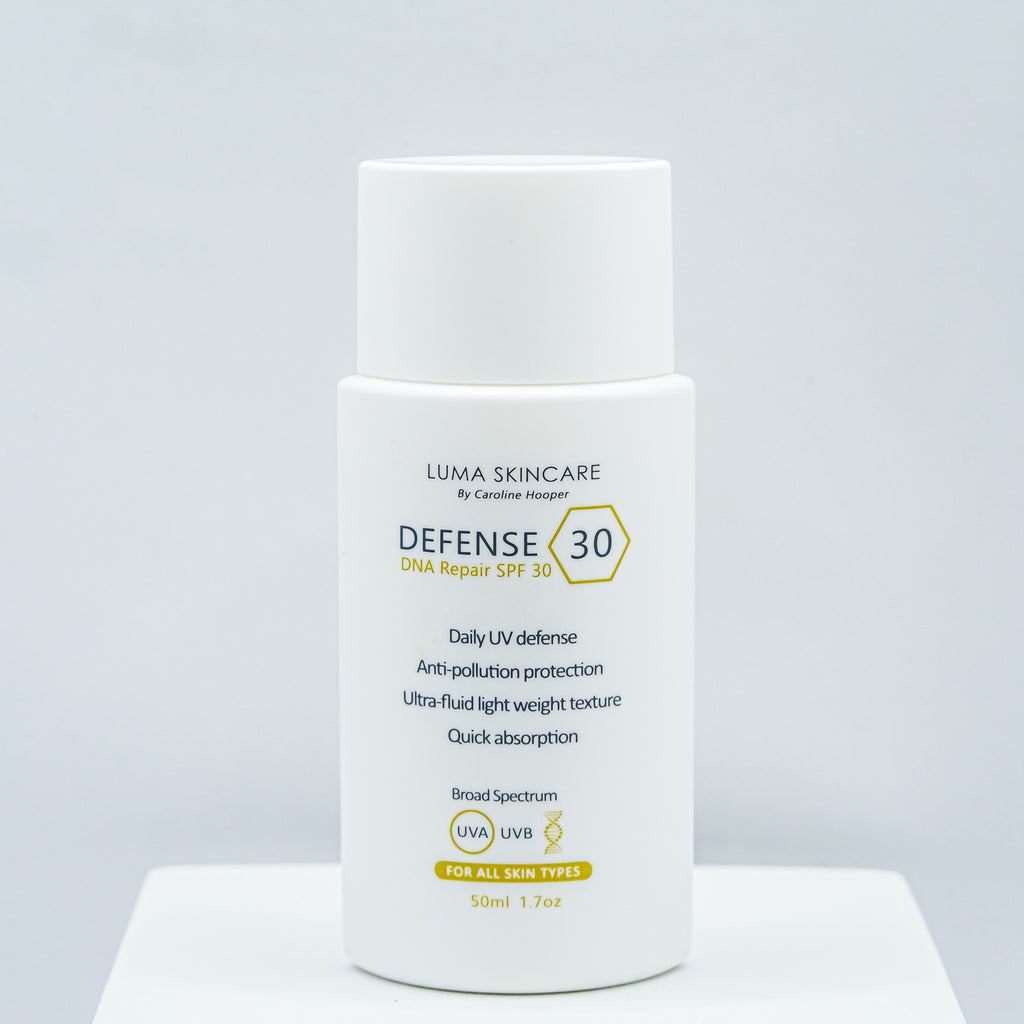 DNA repair & anti-pollution daily defense sunscreen that delivers a powerful broad spectrum UVA/UVB protection preventing sunburn, dark spots as well as helping protect skin against free radical & oxidative damage. Contains active DNA repair & protection enzymes & proteins to enhance the repair of DNA damage & deliver the ultimate anti-aging protection.
Photolyase repairs 50% of damaged DNA in 30 minutes. 100 times faster than human enzymes.
Phycocyanin, a powerful antioxidant which blocks ROS & RNS, both responsible for the inflammatory's chain activation& acting as well as a potent anti-pollution agent. This unique light weight fluid formula􀆟on is ideal for daily use without leaving any unwanted white residue or greasiness. Suitable for all skin types with easy application & instant absorption.

Directions: Daily use. Apply liberally to the face, neck, chest & back of hands 15 minutes prior to exposure. To maintain protection, re-apply every 2 hours & after swimming, sweating or towel drying.
Indications: All skin types - post treatment, unbalanced, dry, dull, dehydrated, aging & sensitive.
Precautions: For external use. If product enters the eyes, rinse well with water. Discontinue use if irritation occurs