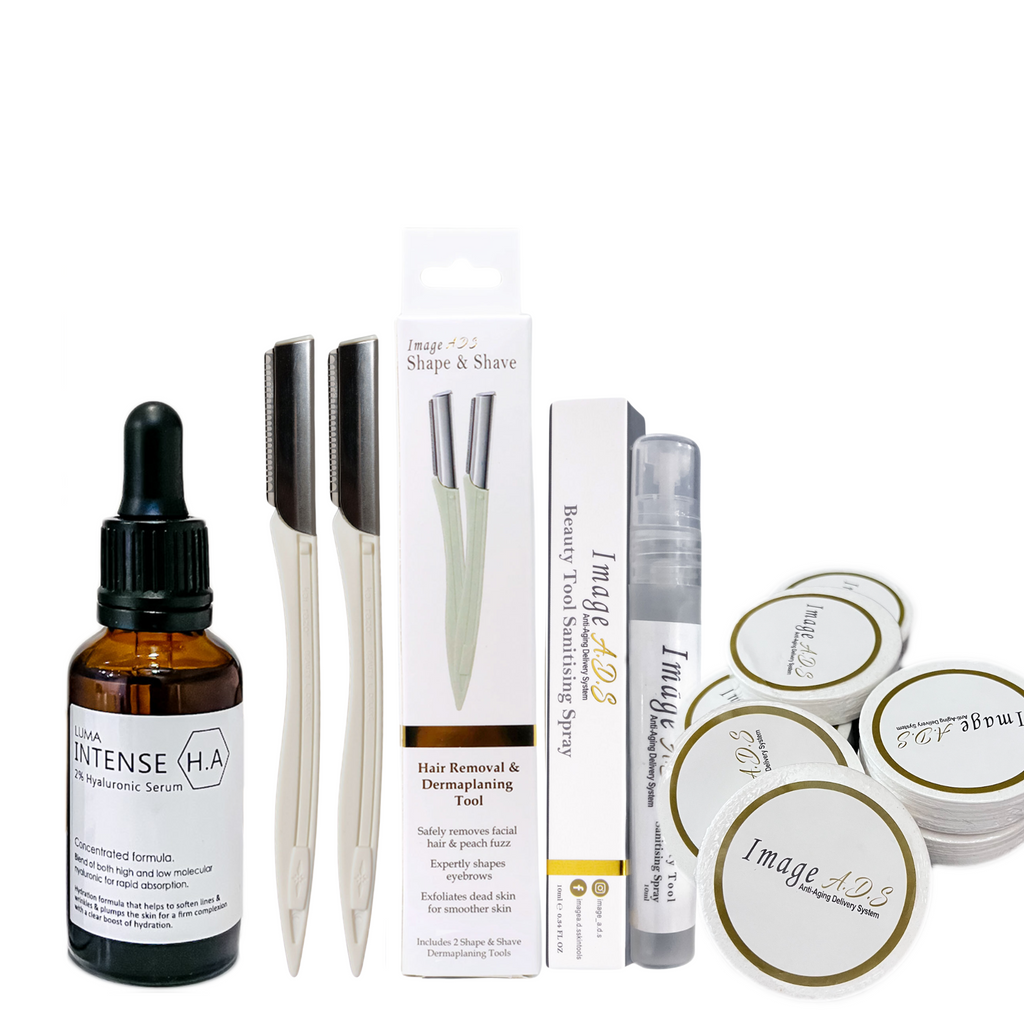 -31%
We give you everything you need to carry out a professional dermaplaning treatment in the comfort of your own home.
Achieve smooth, hair-free skin in seconds and with none of the hassle or pain of waxing, threading or tweezing. Not only does this at home dermaplaning tool remove any unwanted hair and peach fuzz, it will be your go to tool to define the brow line without tweezing or waxing. 
Not only great for hair removal, the easy-to-use Image A.D.S Shape & Shave delivers dermaplaning benefits; as it exfoliates the top layer of dead skin cells. This process enhances better absorption of moisturizers and serums, helps make-up to sit more evenly for flawless application, and leaves your skin with a glowing, brighter complexion.
Starter kit includes:
Image A.D.S Shape & Shave
Luma Skincare 2% Hyaluronic Serum 30ml
1 Pack of Cellulose Cleansing Sponges (20 sponges per pack)
How To Use

Drop the cellulose sponge into a bowl of water to expand. Cleanse & dry your skin. Place the blade at a 45 degree angle.
Use short gentle strokes on the area from which you want to remove hair and/or exfoliate the skin. Apply the hyaluronic serum to your skin to plump and hydrate the skin.

Benefits of Shape & Shave
Removal of facial hair & peach fuzz.
Exfoliates dead skin, leaving the skin with a glowing, brighter complexion.
Precision eyebrow shaping